Hypochlorous acid generators, applicators and ready-to-use products from Microbe Ninja are an all-natural and cost-effective solution for a clean and healthy world.
MICROBE NINjA™ OFFERS SOLUTIONS & OPPORTUNITIES

Generate Hypocholorous acid on-site/in-house AS a healthier, "supply chain free," cost-effective OPTION over traditional, CHEMICAL-BASED CLEANERS.
An organic Cleaning & DEODORIZER Solution for…
OFFICES, restaurants
Grocery and RETAIL STORES, hospitals, SCHOOLS, farming and growing operations, homes and more…
naturally derived & Effective…

Made with naturally derived ingredients, Microbe Ninja is clean smelling,
NON-FLAMMABLE, NON-POISONOUS,
and a 99% effective cleaning agent.


Brought to you by
Microbe Ninja
™
…
The NinjaGen line of on-site hypochlorous acid (HOCl) generators is available in various sizes. These generators use water and salt with a small amount of organic vinegar to create a naturally derived, organic cleanser and deodorizer solution for pennies on the dollar.
Generate a 200 to 500 ppm "pH neutral" solution.


The NinjaGen Compact is designed for small commercial business and home use. Farmers and growers can now try the NinjaGen Compact for 90 days (at no charge) to test the value and effective use of HOCl for the reduction and prevention of crop damage caused by pests and pathogens. After 90 days, if the trial is successful, the generator can be purchased or upgraded to a NinjaGen 360, 144 or 1440 generator.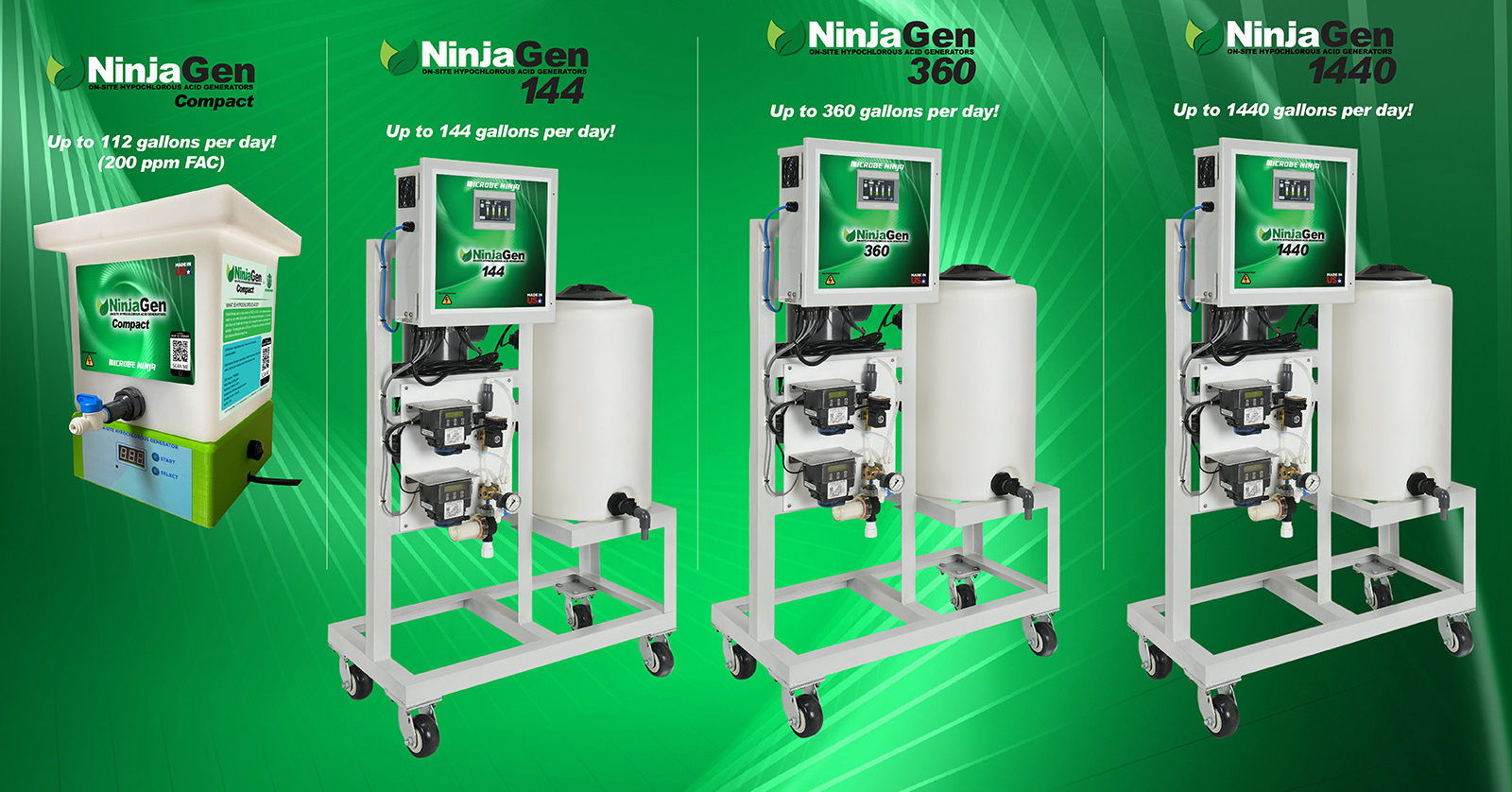 Brought to you by Microbe Ninja™…
Our Hands-Free AquaCube is an applicator for moistening fingers to open thin plastic bags in grocery store produce, meat and bakery aisles.

The AquaCube automatically ejects a gentle mist of water, as customers hover their hands/fingers over it.
The water mist allows customers to moisten their fingertips so that they can open today's super thin, biodegradable plastic bags more easily.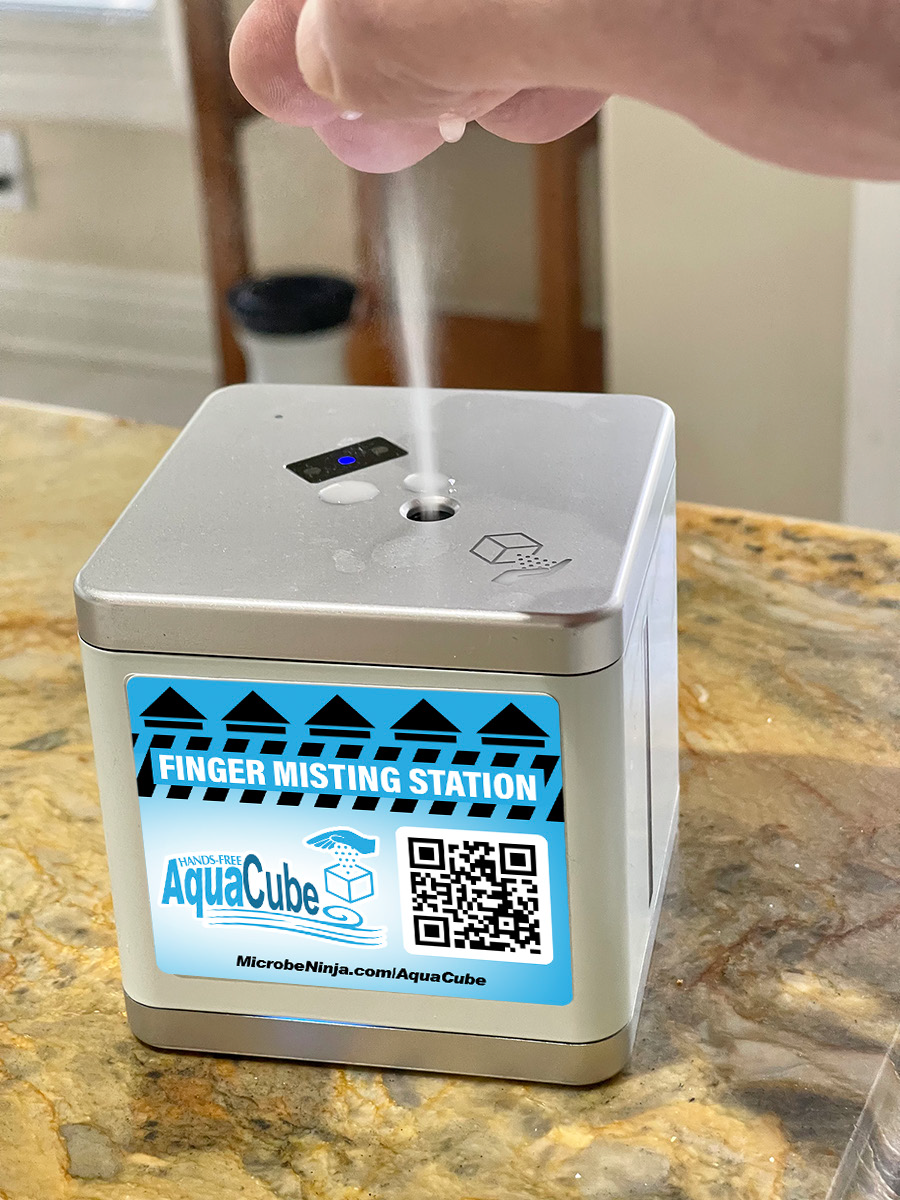 Brought to you by Microbe Ninja™…
Ready-to-Use Hypochlorous Acid
Cleanser and Deodorizer
Our ready-to-use hypochlorous acid solution is available as a hand and skin cleanser, and as surface cleaner and deodorizer (at a higher ppm), for use in homes and businesses, including office buildings, schools, churches, hospitals and all types of medical clinics, including veterinarians.

Super competitive pricing!


The Microbe Ninja™ On-Site Application Business
Microbe Ninja offers a turnkey business opportunity that can be added to an existing business or operated as a stand alone service business. A NinjaGen Compact hypochlorous acid generator is included in the setup package. The total package price is based on the size of the generator chosen.

Microbe Ninja is an all-natural cleaning and deodorizing system solution for homes, businesses, schools, and more.