Hands-Free SaniCube Hypochlorous Acid Applicators can be placed anywhere and everywhere…
A hypochlorous acid applicator is the best way to clean, moisten and soften hands and skin!
500 sprays with one
insert bottle!
Save on costs of:
Water, soap, trash, traditional
(drying) hand sanitizer
pump bottles and more.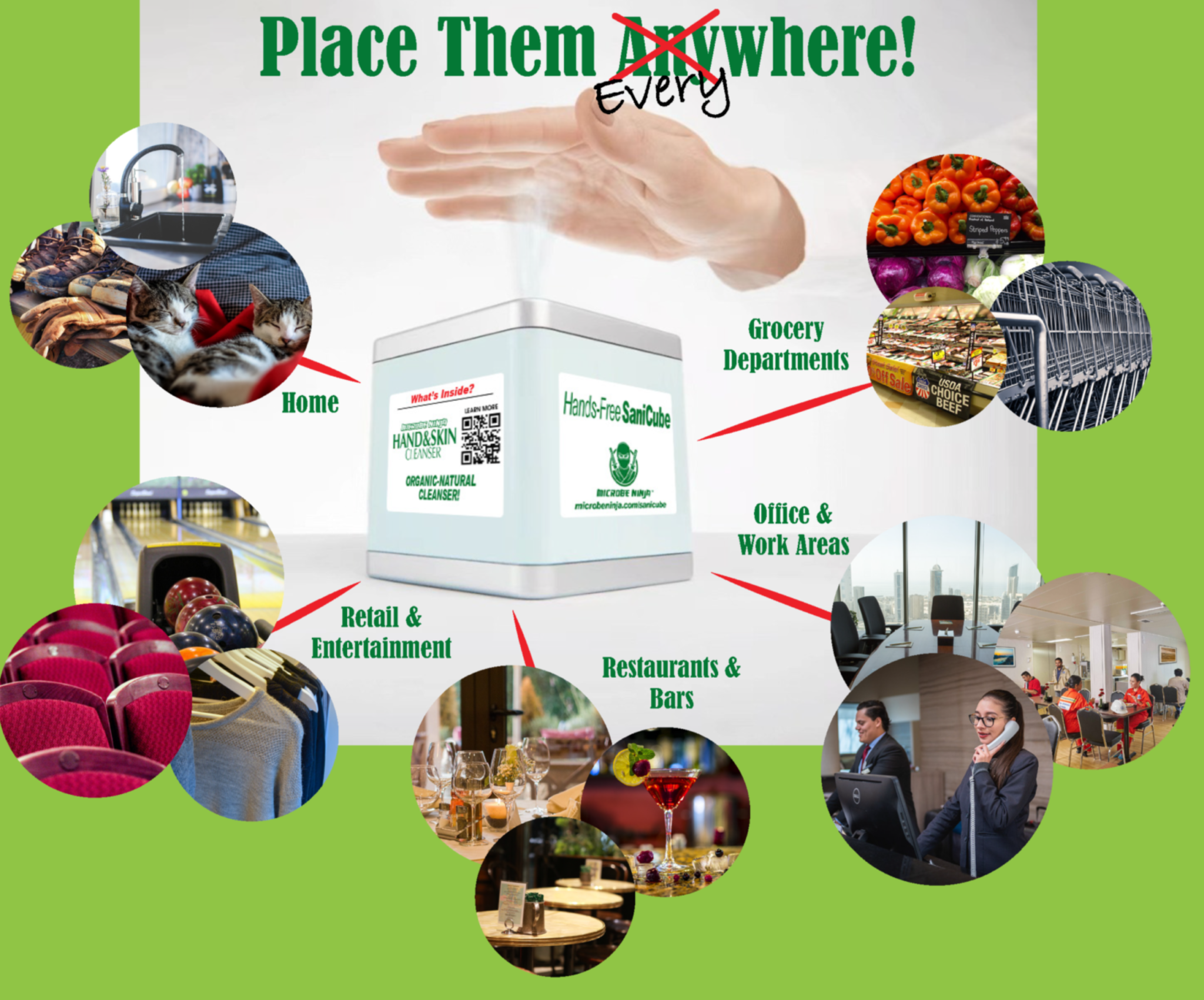 The SaniCube means
"no touching" where others have just touched to clean their hands!
The Special SaniCube Package Includes:
1 Sanicube
2 Product* Insert Bottles
Single Unit Charging Base
*1 quart Microbe Ninja™ Hand & Skin Cleanser 200 ppm FAC (HOCL)
10 Chlorine PPM Level Test Strips with Color Key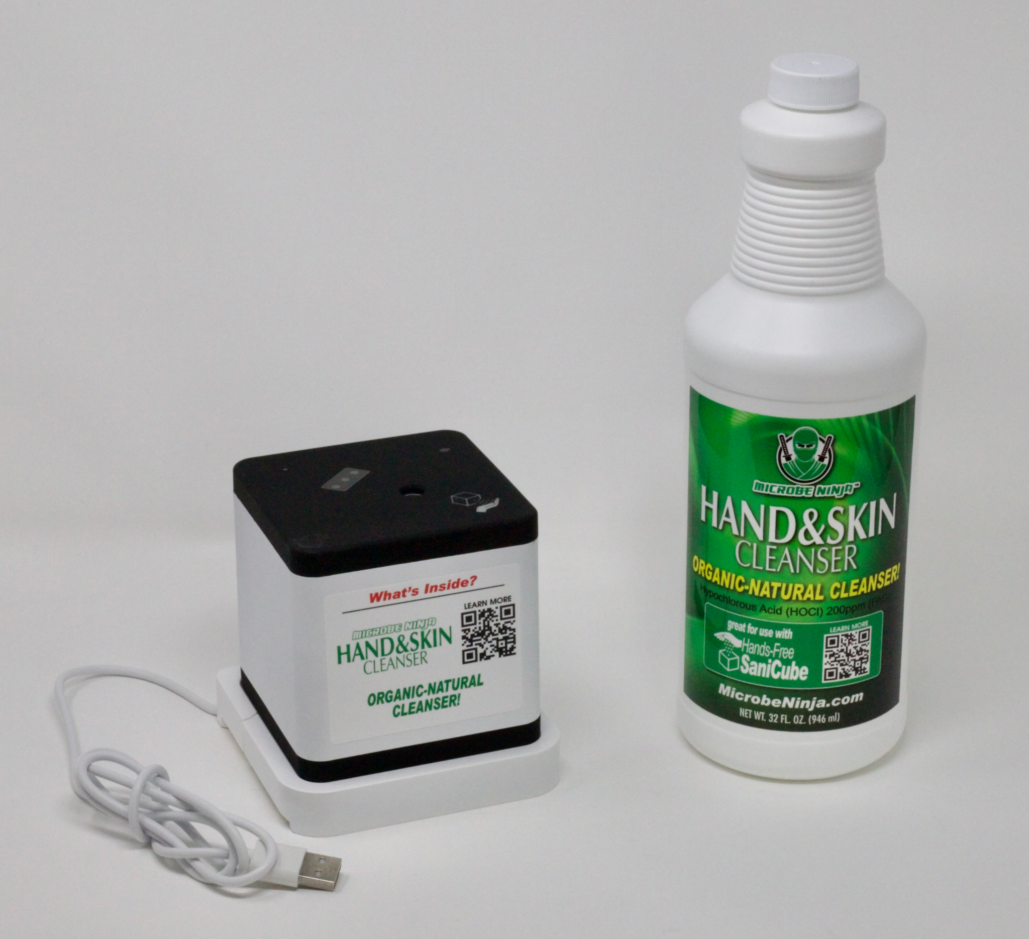 Bulk pricing available at 20 units or more.
Additional accessories are also available including:
Logo/branding
4-plex charging bases
pedestal advertising (bases)
…and more.
Introducing the NinjaGen On-site Hypochlorous Acid Generator + Hands-Free SaniCube Package
Two Great Products… One Perfect Team
Generate 200 to 500 ppm
Hypochlorous Acid (HOCL)
on-site with the Microbe Ninja NinjaGen Compact
using salt, water, organic vinegar and electricity.
Fill your SaniCubes, spray bottles and more.
Learn more about the Microbe Ninja NinjaGen
Our Basic Package includes:
1 NinjaGen Compact Generator
20 SaniCubes + Charging Bases
Your Logo imprinted FREE
(see example below)
Try it risk-free
for 60 days!
Customize with Your Brand Logo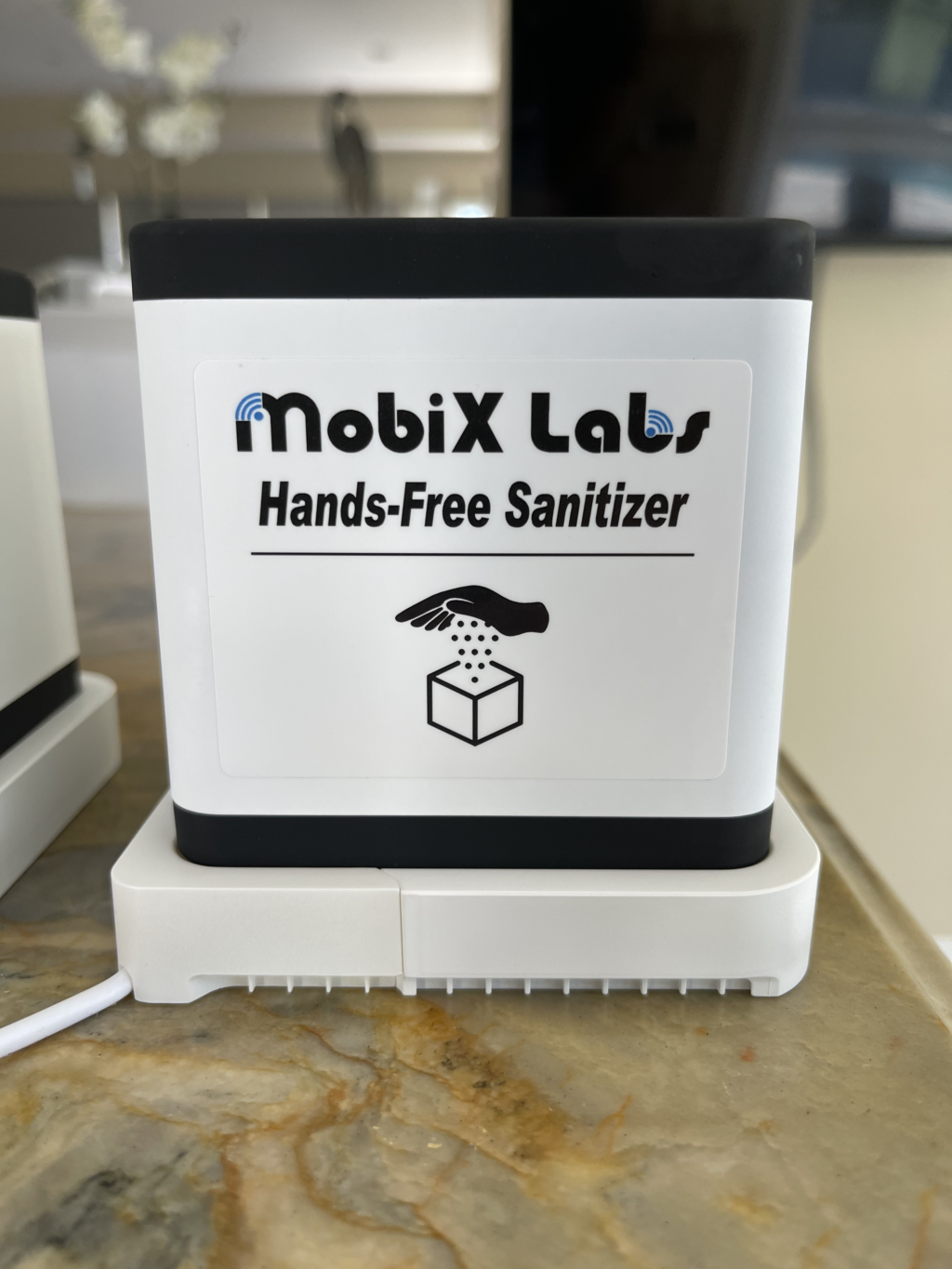 Watch The SaniCube in Action…
Why Hypochlorous Acid is Safe and Highly Effective as a Hand, Skin and Surface Cleaner….
There is unequivocal evidence that HOCL is not much safer to use, and in some cases more effective than the popular sanitizers!